Chief Executive Officer & Co-Founder
Bryce has over twenty years of experience managing businesses in the United States and Asia. For the past eleven years, as CEO of Crystal Clear Management Group (CCM), Bryce built a multinational company from the ground up that handles Facilities Management and Project Management needs for luxury retail clients across Asia, South Asia, and North America.
To date, Bryce has established thirteen individual companies under the CCM Group. Employing a strategy of "acting locally small," as he describes it, has led to these companies thriving, without incurring high costs and government pushback typically associated with overseas expansion. Bryce is also a visionary, linking his customers securely with custom designed business software that provides a real-time dashboard view of each of his business units via algorithmic data analysis. One of Bryce's passions is to help other small and medium sized businesses move into Asia's complex business environment – and thrive.
When Bryce is not working to advance CCM and BBA, he serves actively on the board of four different NGOs in Asia and the United States. One NGO that Bryce is particularly proud of, the Chinese Relief Development Foundation (CRDF), works out of Chengdu to meet the needs of China's least fortunate. After Bryce came on board, CRDF was ranked by the Chinese government for five years in a row as one of China's top ten NGOs, with a perfect transparency score-no easy feat for an entity working in China.
Andre has over twenty years of combined private and public sector work experience in the Asia-Pacific, Europe, and the United States. Currently, Andre serves as CFO for Singapore-based Crystal Clear Management Group (CCM), where he onboarded a new system to streamline profit repatriation and reduce CCM's tax liabilities, and has successfully opened two US-based CCM subsidiaries. Andre earned a master's degree in international relations from Yale University, a bachelor's degree in economics from West Point, and is conversational in seven Asian and three European languages. Andre previously worked as a diplomat in Thailand, Laos, Fiji, Papua New Guinea, and Afghanistan, and advised senior US policymakers on Asia-Pacific policy during a stint in Washington DC. Andre is passionate about building lasting bridges between the US and countries in the Asia-Pacific by creating new opportunities for business growth on both sides of the Pacific.
Passionate about empowering people and organizations in cross-cultural environments, Randy worked in US embassies and regional US military commands in Asia for 10+ years. Over that decade, he designed multinational programs, managed $1.3 billion in overseas sales portfolios, and provided strategic analysis for senior US and foreign leaders.  Functional in Thai, Randy holds a master's degree in security studies from Georgetown University, and most recently taught Indo-Pacific macro trends and strategic analysis as an Assistant Professor at the US Army's Command and General Staff College. Randy believes small and medium-sized enterprises are the lifeblood of their local communities and the global business landscape.
SE Asia Regional Manager & Thailand Country Director
Frank joins Business Bridge Asia with over twenty years of experience living and working across the Asia-Pacific region and in the United States. He has successfully led teams in Japan, Indonesia, and the Philippines, worked as a diplomat in Thailand, and advised executive-level U.S. policy makers in Washington D.C.  Frank earned a master's degree in International Relations from Troy University, a bachelor's degree in Behavioral Science from the United States Air Force Academy, and is fluent in the Thai language.
Joel understands the complexities of running an SME in Asia, having led a Bangkok-based, USD 3M distribution company servicing clients throughout Southeast Asia. Joel also gained invaluable insight into ASEAN-based business operations as a consultant at Bain and Company, having served in client-facing analysis and problem-solving roles on cases involving FS, IT, REIT, retail, and other industries. He is passionate about helping leaders break down business problems into component parts to unlock profitability, and loves connecting people and helping leaders expand commercial opportunities. Joel has lived over six years in Bangkok while working extensively throughout Thailand and greater ASEAN, and is fluent in Thai and functional in Bahasa Indonesia –  great enablers for his commercial work, as well as his current role as a US Army officer working in diplomacy. Joel holds a master's degree in international relations from Yale University, a bachelor's degree from The Citadel, and an associate's degree in Thai language from the Presidio at Monterey, California. 
Alagu built Crystal Clear Management from the ground up, as the long standing Singapore-based Director of Operations. A formidable team builder with experience in training, team development, and delivering excellence, Alagu has worked with global brands over the past 25 years, and is adept at communicating with senior management throughout Asia. Alagu has a bachelor's degree in electrical engineering with vast knowledge in the construction and facility management industry. Alagu is particularly experienced in time and budget management, and brings this focus to your project.
Luke is an expert project manager, construction manager and building designer. Luke has spent the last two decades working across Australia, New Zealand, London, Singapore, Hong Kong, and mainland China (Macau and Shanghai). He is currently Operations Director of CCM in Australia and New Zealand and is a commercial licensed builder and building designer in Australia.  Luke has worked with Fortune 500 companies to expand their presence, brand and facilities across Asia and Australia, and has experience with large scale retail and commercial developments. Luke brings deep skills in construction management in various cultural contexts and is passionate about bringing brands to life through innovative design, and creating high quality spaces for staff and customers.
Fred has over ten years experience in both project management and facilities management, specifically within luxury retail. In the last seven years, Fred led his team and completed over 100 projects on store opening, relocation, retrofit and reinstatement for multiple LVMH-owned brands throughout Asia. Upon joining CCM group in mid 2019 as the North Asia Managing Director, Fred quickly assembled a team of professionals and expanded CCM operations in China and Hong Kong. He received both his BSc and MBA degrees with full scholarships from National University of Singapore. Born in China, Fred is bi-lingual in English and Mandarin, and moves fluidly between Eastern and Western culture. He understands your needs as a small business owner bridging the Pacific, and is intent on guiding you through your trans-Pacific business expansion.
A successful Hong Kong businessman, Ian has a strong multi-cultural background, and a CV that spans the US and Asia. Ian has two decades of experience covering all aspects of marketing and operations, and is especially passionate about the design and construction industry. He has long centered his work around bridging Hong Kong, Macau, China and rest of the globe, integrating strategic planning, platform development, quality improvement planning, and customer relations.
Cuong has extensive experience in Vietnam's public and private sectors, with connections throughout the Vietnamese Ministry of Public Security and Ministry of Natural Resources and Environment, and other ministries. Cuong is adept at connecting with companies outside Vietnam and helping them set up operations, find facilities, define the legal environment, and connect with reliable local contacts. Cuong has deep experience in the construction and facilities maintenance industry, and holds a masters degree in construction management from Vietnam's National University of Civil Engineering.
Tony graduated from Hawaii Pacific University in 1990 with a BSc in Business Administration and a focus on Travel Industry Management. Since then Tony has worked in the hospitality and real estate industries, and currently serves as facilities manager for a number of well-known, luxury-brand retail stores in major malls in Malaysia. Tony's priority has always been his clients' satisfaction, and meeting their daily operating requirements.
Michael has spent 18 years working in building design and construction management in the Philippines and throughout Asia. He has delivered projects supporting construction of residential facilities, hospitals, resorts, golf courses, marinas, and others. Michael currently runs Crystal Clear Management's Philippines operations, where, thanks to his ingenuity, he has developed and implemented new ways of working that are suited to CCM's local clients' needs.  
With a master's degree in Fashion Management & Entrepreneurship from Northumbria University, United Kingdom, Pam is passionate about brand building and marketing communication. She worked with several established high-end and luxury fashion brands in Thailand and across Southeast Asia. With over ten years of experience, Pam has gained extensive knowledge of various marketing aspects in the retail industry. Her area of expertise includes marketing strategy development and research. She is always eager to contribute to the success of all projects using her creativity and forward thinking approach.
Catherine is BBA's lead Data Scientist, with an educational background in mathematics and statistics. In her career, she has had extensive experience working with a broad spectrum of industries such as transportation, financial, telecommunications, hospitality, and healthcare. This includes several Fortune 1000 companies. Her work has included business intelligence and visualization, data mining, mathematical forecasting, machine learning and predictive analytics. Most recently, she has been working on COVID-19 prediction models, specifically focusing on its staffing and financial impacts to US hospitals. She loves to take complex data, build a full solution, and make it beneficial for decision makers.
Matthew – AKA "9er" – is a man of many talents. From producing and narrating an audiobook to founding a travel booking website and featuring on an episode of HGTV's "House Hunters International," 9er is our jack of all trades. He has contributed op-ed articles to online and print publications and has lived in six countries on four continents—most recently in Japan and Vietnam. A proud Floridian, 9er graduated high school at the age of 17 and two years later received his BA in International Studies at 19, the youngest in both of his graduating classes. 9er also holds a Masters in Political Science from the American Military University, which he completed while on a combat deployment as a US Army officer in Iraq. He earned a second Masters in Asian Studies from Florida State University, where he simultaneously juggled raising his then-toddler daughter and publishing his first book—which achieved "best-seller" status on Amazon. 9er also speaks Vietnamese and understands the Queen's English, as he currently resides in the Commonwealth of Australia.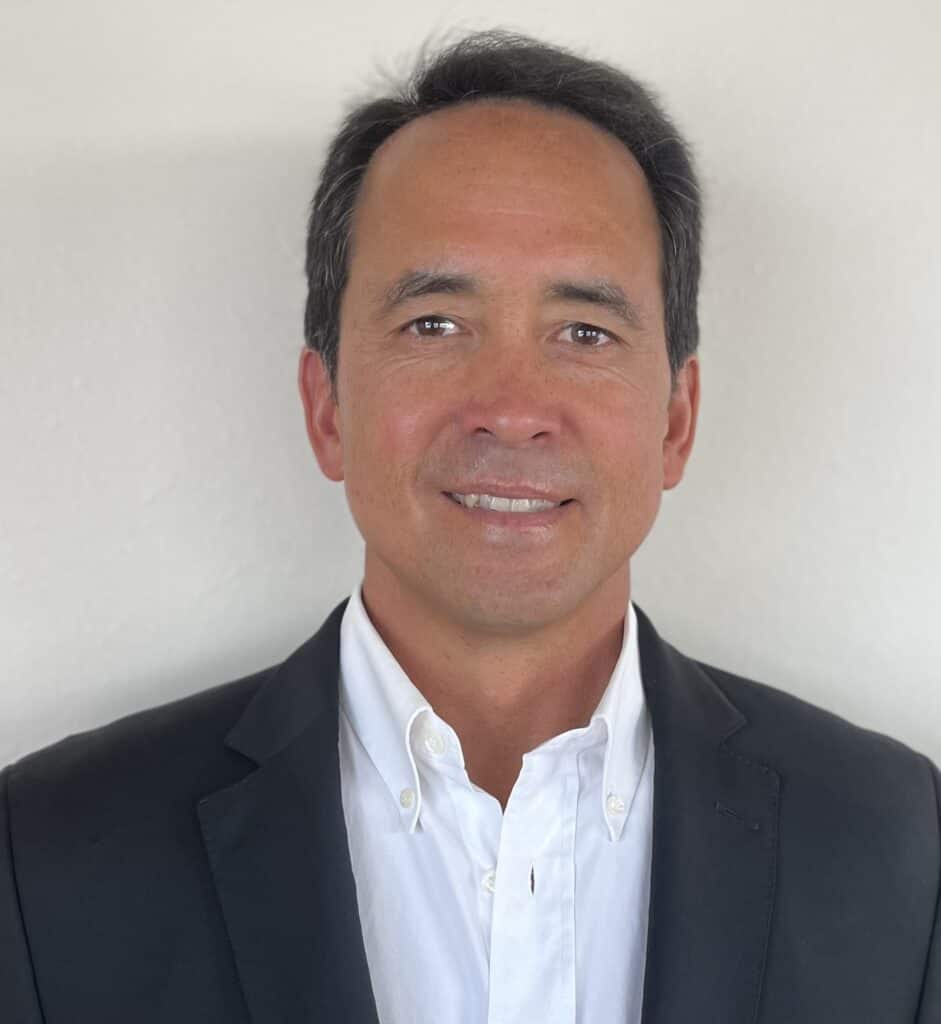 Ron has nearly 30 years of military operations, diplomacy, and business experience throughout the Indo-Pacific region and Europe, and specializes in creating partnerships between those with sought-after capabilities and requirement owners. His company, Prama LLC, based in the U.S. and with subsidiaries in both the European Union and Malaysia, currently supports the U.S. Defense Security Cooperation University through instruction to defense executives who serve as ministerial advisors globally. It also develops customized drinking water solutions for humanitarian assistance and disaster response agencies around the world. Ron's extensive network throughout Southeast Asia and his competence in both the Malaysian and Indonesian languages enables him to conduct multidisciplinary engagement over a number of sectors, to include biofuel and high-end commercial sales. He is a graduate of Xavier University where he studied political science, possesses graduate degrees from Ohio University and the U.S. National War College, and is currently a doctoral candidate at Vanderbilt University.